---
Trenutno nema planova za sastanak američkog predsednika Džozefa Bajdena i ruskog predsednika Vladimira Putina, saopštila je portparolka Bele kuće Džen Psaki, uz napomenu da "sada nije vreme za to"
Autor : Bilten.rs , Izvor : Tanjug
"Ne planiramo njihov sastanak niti telefonski poziv. Predsednik Bajden je bio veoma jasan o tome. Ali imamo te razgovore interno i vagamo brojne faktore", rekla je Psaki za CNN.
Upitana da li bi postojale okolnosti u kojima bi Bajden mogao da sedne za isti sto sa Putinom, ukoliko ruske trupe ostanu u Ukrajini, Psaki je rekla da ne može to da proceni.
"U ovom času oni vrše invaziju na suverenu zemlju i nastavljaju da eskaliraju svakog dana. Nikada nećemo povući diplomatiju sa stola, ali sada nije vreme za to", naglasila je zvaničnica Bele kuće.
Ona je dodala da američka administracija "nema procenu" da li se približava zabrani uvoza iz Rusije.
Psaki je rekla i da je to politički proces, dodajući da se "ponekad ti potezi brzo kreću i često postoji niz faktora o kojima se raspravlja kada se takve odluke donose".
Psaki nije htela direktno da odgovori i da li Bajden veruje da će Rusija na kraju zauzeti Kijev, navodeći "da se ta njihova težnja nastavlja", navodi CNN.
---
---
POSLEDNJE VESTI: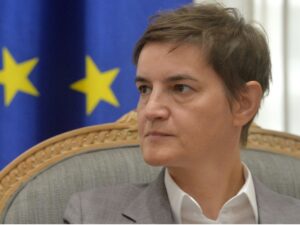 Brnabić je saopštila da hrvatskom predsedniku Zoranu Milanoviću "pominjanje ubistava dece jeste gadljivo, ali ubijanje…