---
Kusturica je osudio zabranu ruskih dirigenata, kompozitora i raznih autora kao i paljenje knjiga na gradskim trgovima
Autor : Bilten.rs , Izvor : Tanjug
Bombardovanje Srbije je bio prvi čin, sada Ukrajina drugi čin napada NATO na Jugoslaviju, izjavio je za rusku državnu televiziju RT srpski režišer Emir Kusturica.
"Svet prolazi kroz dekonstrukciju moći koja je sebe smatrala vrhovnom pre 23 godine. Trenutni konflikt oko Ukrajine je praktično nastavak NATO bombardovanja iz 1999. godine", kazao je Kusturica.
Prema njegovim rečima, pošto je Rusija bila slaba u to vreme i njom je vladala "zapadna oligarhija" koja je podržavala tadašnjeg predsednika Borisa Jeljcina, Srbija je bila apsolutno sama u borbi za svoju slobodu, granice i opstanak.
"Tada je međunarodno pravo promenjeno u ono što ja zovem "humanitarno" pravo", rekao je Kusturica, aludirajući na zvaničan NATO razlog za bombardovanje, a to je zaustavljanje humanitarne katastrofe na Kosovu i Metohiji, dodaje RT.
"To je kasnije postala doktrina zvana "odgovornost za zaštitu", korišćena kao izgovor za rat. Aktuelni rat nije došao niotkuda. Ovo je nastavak nečega što je posejano mnogo ranije. Vidi se kontinuitet rusofobije na Zapadu, koji je odbio rusku ponudu za partnerstvo nakon Hladnog rata", dodao je Kusturica.
On je istakao da Srbi nisu za rat, već da se samo sećaju 1999. godine i da razumeju razloge trenutnog konflikta u Ukrajini.
"U jednopolarnom svetu, niko ne plaća cenu za njihove poteze. Sada se suočavamo sa dekonstrukcijom moći u svetu i ono što je važno, mislim, na kraju, ono što je važno je kakvo oružje imate", dodao je on.
Kustrica je kazao da 1999. godine Srbija nije imala najmodernije oružje i da je Jeljcin blokirao isporuku protivvazdušnih sistema koji su mogli da naprave veću razliku.
"Čak i tada, Srbi su uspeli da obore američki "nevidljivi" avion. Sećaju se "humanitarnih" NATO bombi čak i danas. NATO nije sišao na zemlju, jer je znao da bi se srpski narod borio", dodao je.
Kusturica je osudio zabranu ruskih dirigenata, kompozitora i raznih autora, paljenje knjiga na gradskim trgovima, kako su nacisti radili, dodaje on.
"Čehov, Puškin, Dostojevksi, Tolstoj su nerazdvojivi deo evropske kulture. Zapad pokušava da ih izbaci, ali svet će videti da će se ti delovi ponovo sastaviti", kazao je režiser.
---
---
POSLEDNJE VESTI:
U fantastičnom ambijentu, pred skoro 20.000 mališana na tribinama stadiona Rajko Mitić, blistao je fantastični…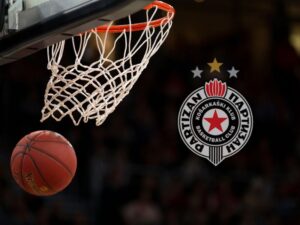 Crno-beli su završili kao drugi u grupi i za treće mesto boriće se protiv Uniksa.
Podeli vest
<a class="heateor_sss_facebook" href="https://www.facebook.com/sharer/sharer.php?u=https%3A%2F%2Fbilten.rs%2Fdokovic-ubedljiv-protiv-tijafoa-evropa-vodi-54%2F" title="Facebook" rel="nofollow…
Na bolničkom lečenju je 448 pacijenata, od kojih je 29 na respiratoru, objavljeno je na…
Podeli vest
<a class="heateor_sss_facebook" href="https://www.facebook.com/sharer/sharer.php?u=https%3A%2F%2Fbilten.rs%2Fpreokret-slovenaca-za-pobedu-protiv-norveske%2F" title="Facebook" rel="nofollow…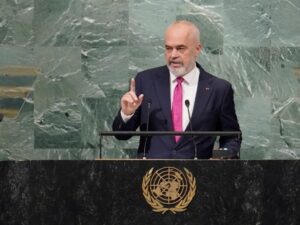 Ubeđen sam da će Otvoreni Balkan samo pomoći u olakšavanju procesa za dobrobit svih, Albanaca…