---
Na pitanje kada se predsednik povlači odgovorio je sa "što pre to bolje"
Autor : Bilten.rs , Izvor : Tanjug
Predsednik Srbije Aleksandar Vučić ponovio je da će se uskoro povući sa čela SNS.
Vučić je, u intervjuu za Juronjuz, na pitanje kada će se povući sa čela SNS, odgovorio sa "što pre to bolje".
Na podsećanje voditeljke da je to najavljivao još 2017., kazao je da danas sa sigurnošću može reći da će uskoro ona biti obradovana.
Na sledeća voditeljkina pitanje Vučić je odgovarao kratko.
Tako je na pitanje kada je poslednji put nešto lepo rekao o nekom opozicionaru, odgovorio – da ne pamti da je nešto ružno rekao, a na: pamti da je neki opozicionar rekao nešto lepo o njemu, odgovorio je "teško".
U vezi obećanja kazao je da je lepše od njih njihovo ostvarenje, urađena dela.
"Mislim da ljudi sada slušaju velika obećanja. Pozivam ih da sude po delima, što je neko uradio i što neko može da uradi", kazao je on na šta je voditeljka dodala i "nedela".
Na konstataciju da kladionice prognoziraju njegovu pobedu, i pitanje koliko je sigurno, odgovorio je da se ne bavi kladionicama.
Na kraju gostovanja, koje je završeno izazovom voditeljke, koja je pitala, uz primedbu da se on stalno hvali da zna sve toponime u Srbiji, gde se nalazi Brza, Bela i Stara Palanka.
"Brza Palanka je na istoku Srbije. Do Brze Palanke će ići brze saobraćajnice. Bela Palanka je opština koja pripada pirotskom okrugu na putu Niš-Pirot, gde smo uradili prelepu školu, doveli investitora, a potreban je još jedan. Kada je reč o Staroj Palanci postoji mala oznaka za Banatsku Palanku kod Bele crkve", odgovorio je Vučić.
---
---
POSLEDNJE VESTI:
U fantastičnom ambijentu, pred skoro 20.000 mališana na tribinama stadiona Rajko Mitić, blistao je fantastični…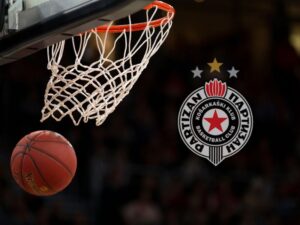 Crno-beli su završili kao drugi u grupi i za treće mesto boriće se protiv Uniksa.
Podeli vest
<a class="heateor_sss_facebook" href="https://www.facebook.com/sharer/sharer.php?u=https%3A%2F%2Fbilten.rs%2Fdokovic-ubedljiv-protiv-tijafoa-evropa-vodi-54%2F" title="Facebook" rel="nofollow…
Na bolničkom lečenju je 448 pacijenata, od kojih je 29 na respiratoru, objavljeno je na…
Podeli vest
<a class="heateor_sss_facebook" href="https://www.facebook.com/sharer/sharer.php?u=https%3A%2F%2Fbilten.rs%2Fpreokret-slovenaca-za-pobedu-protiv-norveske%2F" title="Facebook" rel="nofollow…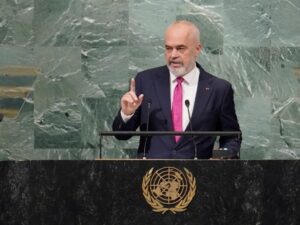 Ubeđen sam da će Otvoreni Balkan samo pomoći u olakšavanju procesa za dobrobit svih, Albanaca…